CHRONOLOGISTE
Live Beyond Time
Day after day, year over year, we live our lives to the fullest. Experiences, achievements and milestones are occurring all the time. When we stop to reflect on the trials and triumphs, we sometimes find that our beauty has shifted. Sensitivity and slackness appears at the scalp, while the hair becomes dry and dull. Time begins to show.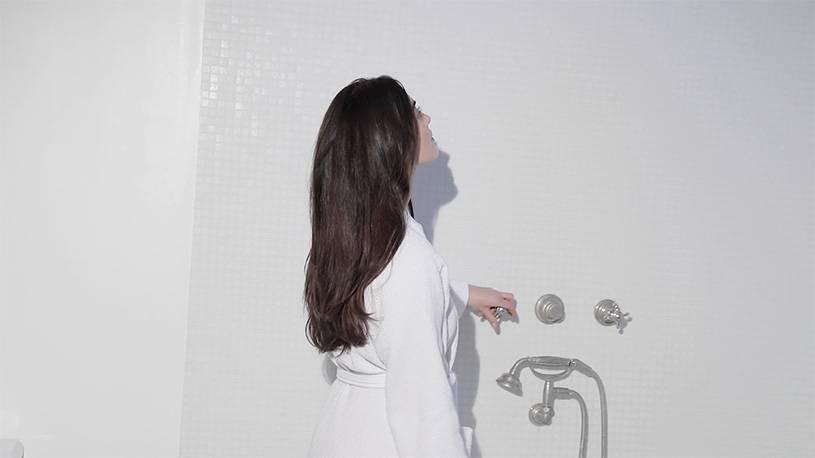 Chronologiste has long been the premier solution for unrivaled hair restoration and regeneration. Now, Kérastase has combined advanced technology and luxurious sensoriality for an updated hair care system that completely revitalizes hair from scalp to tip, answering to all of the modern concerns about aging hair.
Infused with sensorial textures and uplifting fragrances, Chronologiste gives women an indulgent experience that helps them achieve the most beautiful, vital head of hair possible now, tomorrow and forever.
There is a strong desire to counteract the effects if time and restore the hair to its optimal radiance. In Asia, for example, the aging hair care market has grown 20% since 2016, becoming a key category in the haircare market.
"
Indulge in hair revitalization and preserve youthful beauty
Bain Régénérant
Youth revitalizing shampoo to gently remove impurities from scalp and fiber. +44% hydration on hair after 48 hours1.
Masque Intense Régénérant
Youth revitalizing mask to provide intense nourishment. Instant +87% hydration2.
Huile de Parfum
A stunning fragrance in oil for hair.