A routine adapted to your color
Proper Color Care
Multi-protection range for color-treated hair with 3 levels of personalization: fiber sensitization, hair thickness and color with Touche Chromatique.
Whether it's to cover their grey hair to look younger or to dare a cool and bright blond to feel glamorous, women with color-treated hair make an intimate choice every time, one that is a true reflection of their personality. A personality to uphold by offering their hair the best in care and protection to maintain a vibrant color.
Used by women with colored hair worldwide, Reflection keeps pushing the boundaries of its expertise to meet their new expectations. And for the first time, the iconic range reinvents itself with an exceptional care offering prolonged colored hair, personalized according to the shade.
Reflection Routine
Kérastase is breaking new ground in color care, reformulating the Reflection range and elevating it to new levels of personalization with a pioneering innovation in chromatic correction: Les Touches Chromatiques, the 1st color correcting ink-in-care for color-treated hair.
Bain Chromatique
Bain Chromatique is a color protecting shampoo for color-treated or highlighted hair. Its action preserves the color and sublimes hair texture.
Fondant Chromatique
Fondant Chromatique is a multi-protecting conditioner for color-treated or highlighted hair. It provides shine with a weightless touch.
Masque Chromatique
Shine Intensifying Masque to replenish nutrients to color-treated hair.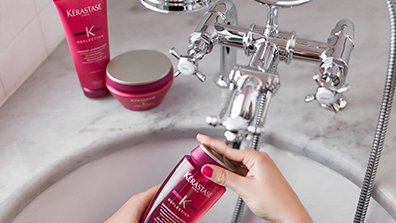 Color correction at home in only a few steps.
A new regime personalizes the protective power of Reflection.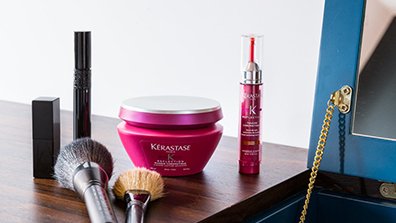 Reflection regime keeps your color perfect between two coloration.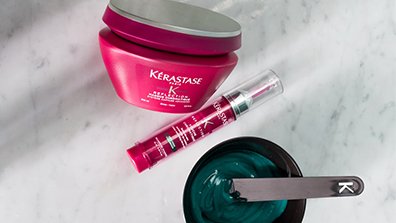 Mix Touche Chromatique and Masque Chromatique and obtain the power duo to revive a color.
For a perfect hair color, follow this recipe:
Mix 10 clicks of Touche Chromatique with one dose of Reflection Masque Chromatique (use tools provided). Apply and leave on for five minutes. Choose your tone correction and revive your hair color!